2003 Alpha Pacific was founded
Alpha Pacific was founded in 2003 and cooperated with European partners at the meant time.
2007 SAT, a

ctive & passive Semiconductor Assembly and Test
To achieve better quality, a shorter production time, and more precise delivery handling, Alpha Pacific has developed IC assembly and IC test platform for providing and enhancing our service flexibility and agility.
2008 HV MOSFET,

High Voltage MOSFET
APT design and produce HV MOSFET, apply to smart power application and Automotive lighting industries. Our MOSFET has been proved and qualified by Automotive manufacture in Taiwan, Japan, and China.
2010 SiP,System-in-Package
APT provides SiP service to meet customers' highly integrated demand. our profound IC specialty together with fine assembly skills, we can help our customers surmount their market positioning.
2011 HV IGBT
In order to save our customers' product developing time, APT start selling diode, TVS, and HV IGBT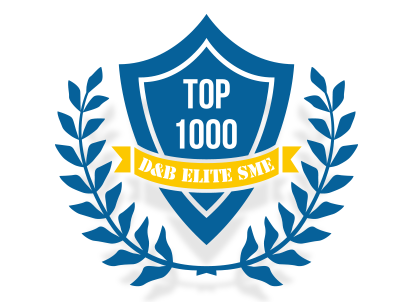 2014 

The "D&B TOP 1000 Elite SME Award" goes to APT.
The "Dun & Bradstreet SME Elite Award 1st edition"is based on the comparison of U.S. businessmen Dun & Bradstreet's national export data of SMEs and Dun & Bradstreet's unique big data database, from payment records, financial pressure index, payment index, purchasing power index, Export growth rate, and export level distance, etc., as well as the comparison of the actual annual import and export performance of the last two years, and there are no refund records in each year, and no negative litigation news. From more than 1.46 million domestic small and medium-sized enterprises, The TOP 1000 companies with the most export competitiveness were selected.
2020 APT Office Relocation
APT relocated to Sanchung Tomson Plaza in New Taipei city
2021 The "D&B TOP 1000 Elite SME Award" goes to APT again.
It is a great honor to affirm the "D&B TOP 1000 Elite SME Award 8th edition" under the global epidemic pandemic crisis, and the D&B's famous reviewing mechanism"only objective instead of subjective".
The affirmation of the award made us firmer in APT's sustainable business philosophy.

2023 APT officially established a cooperative partnership with Hilscher Obtain the product agency of hilscher from the Germany.
In 2023, APT officially established a cooperative partnership with Hilscher and acquired the product agency rights for Hilscher products from Germany.